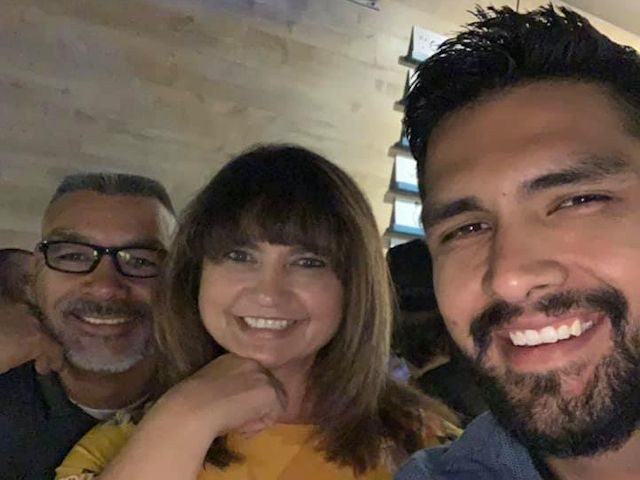 Sgt Derek Rosales' Family in Need of Help
Grand junction Police Sergeant Derek Rosales has worked in law enforcement for 26 years and has been with the Grand Junction Police Department for the past 22 years. Sgt. Rosales also mentors and helps kids through the city's little league football program, where he has volunteered countless hours of his own time to coach and mentor local children. His wife, Shelley, has a passion for working with special needs clients and has worked for the State of Colorado for the past 27 years.​
Derek and Shelley's son is experiencing congenital heart failure and was hospitalized in Denver since the middle of December 2019. On 12/26/19, he had open heart surgery where a LVAD pump was placed into his heart. The pump is a temporary fix to keep his heart pumping while a heart is donated for a heart transplant. Post-surgery he will have to be under daily observation and treatment for about 3 months. Derek and Shelley will have to find a place to live in the Aurora area so they can help their son throughout this process. ​
Derek and Shelly's son is only 29 years old. He has battled Congenital Heart Failure for the past 5 years and is currently at the University of Colorado Hospital where he recently had open heart surgery. He will need medical support for months. He is a 2009 graduate of Central High School in Grand Junction, CO where he played football and wrestled. He is currently enrolled at Colorado Mesa University and was scheduled to graduate in May with a Culinary Arts Degree. He loves to cook, to go fishing, workout, and hangout with his dog Buster. He has volunteered his time as an assistant youth football coach and helped lead the team to successful seasons. His commitment to youth is evident by coaching while fighting congestive heart failure and he currently works at Bin 707 restaurant. He is friendly with a great sense of humor.​
As you can imagine the Denver area is expensive to live in and not to mention the unexpected medical bills. Derek is a very humble person and had not asked for any help. However, we believe we need to come together as a family to help Derek, Shelley, and their son through this tough process and recovery. I am positive that any help we can provide, will benefit and help the Rosales' family. Please help us support our Brother and his family in their time of need. Thank you for your support.
DONATIONS:​
You can donate to help the family by clicking your mouse on the PayPal "Donate" button below. All donations will go to the family. The Foundation will not take any administrative fees. In addition since the Foundation donations are through the Foundation the family will not be taxed on any moneys raised by our Foundation.
The Colorado FOP Police Officers' Foundation was founded in 1997 and is a charitable corporation that operates under the 501 (c)(3) provisions of the federal tax code. This official designation granted by the IRS conveys tax-exempt status to the foundation and specifically allows contributions to be tax deductible. Your donations qualify for the maximum tax deduction: