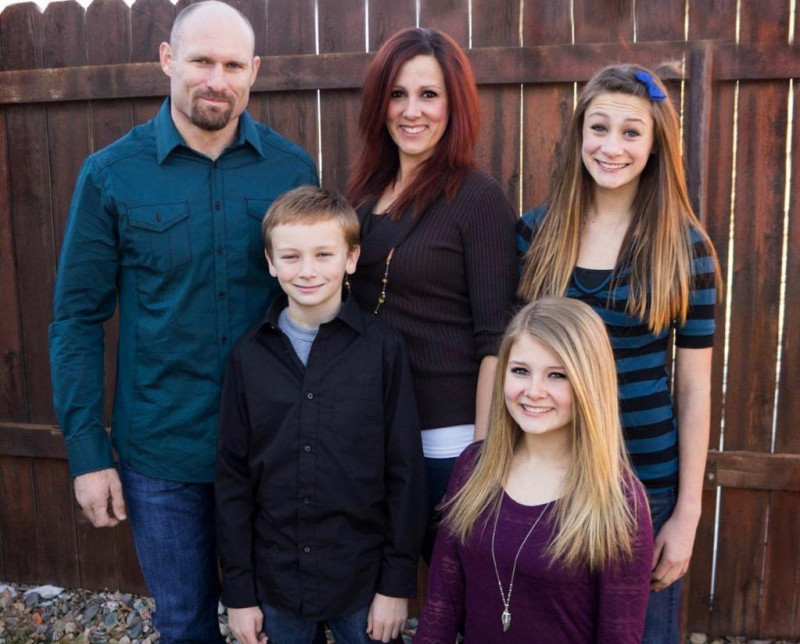 Fort Lupton Police Sergeant Chris Pelton was seriously wounded in the shootout Monday evening and remains in stable but critical condition. Chris was hit in the face suffering serious injuries including lost teeth and a shattered jaw. He has since undergone two surgeries and remains in the hospital. Additional surgeries are expected.

Chris is married with three children. Donations are needed to help Chris and his family during what is expected to be a long recovery. The family is staying near Chris while he is hospitalized which may be at least to four three weeks. Financial help is needed to cover the cost of hotels, food, transportation, and a lengthy reduction in wages.
All donations will go directly to the family and the Colorado Police Officers Foundation will not withhold any administrative fees. All monies donated through the Foundation are tax exempt for the family.
The Incident:
On Monday evening around 8:42 p.m., Fort Lupton Police received a call concerning 19-year-old Matthew Cotter who was threatening he would kill his ex-girlfriend and then himself. The call was made by the ex-girlfriend's mother, who told police that Cotter had called her daughter threatening to come over to their family's home and commit suicide. Officers arrived on scene and searched the area for Cotter and his car but were unable to locate him.
Nearly two hours later, the ex-girlfriend's father called 911 saying Cotter was parked the suspect was in the front driveway outside their home with his car's lights off and was texting his daughter. The text read, "It's too late". Moments later the ex-girlfriend also called 911 saying Cotter was armed and at the front door.
While Cotter was inside his car outside the Ponderosa Place home, he grabbed his handgun from his vehicle's glovebox after hearing approaching sirens. He then got out of the car and ran behind a neighbor's fence, watching through the fence's slats when Sgt Chris Pelton and three other officers arrived on scene. There was no sign of Matthew Cotter outside the residence. As Sgt Pelton and the other officers approached the residence Cotter ambushed them from his hiding place opening fire shooting at least three times and wounding Sgt Pelton.
After Cotter shot Sgt Pelton, he took off running but was shot by officers. He was taken into custody and airlifted to the hospital and is expected to survive. Matthew Cotter is facing one count of attempted first-degree murder and two counts of first-degree assault. The 19th Judicial Critical Incident Response Team is investigating the shooting.
Donations can be made through the Colorado FOP's Police Officers Foundation: https://www.coloradopolicefoun...